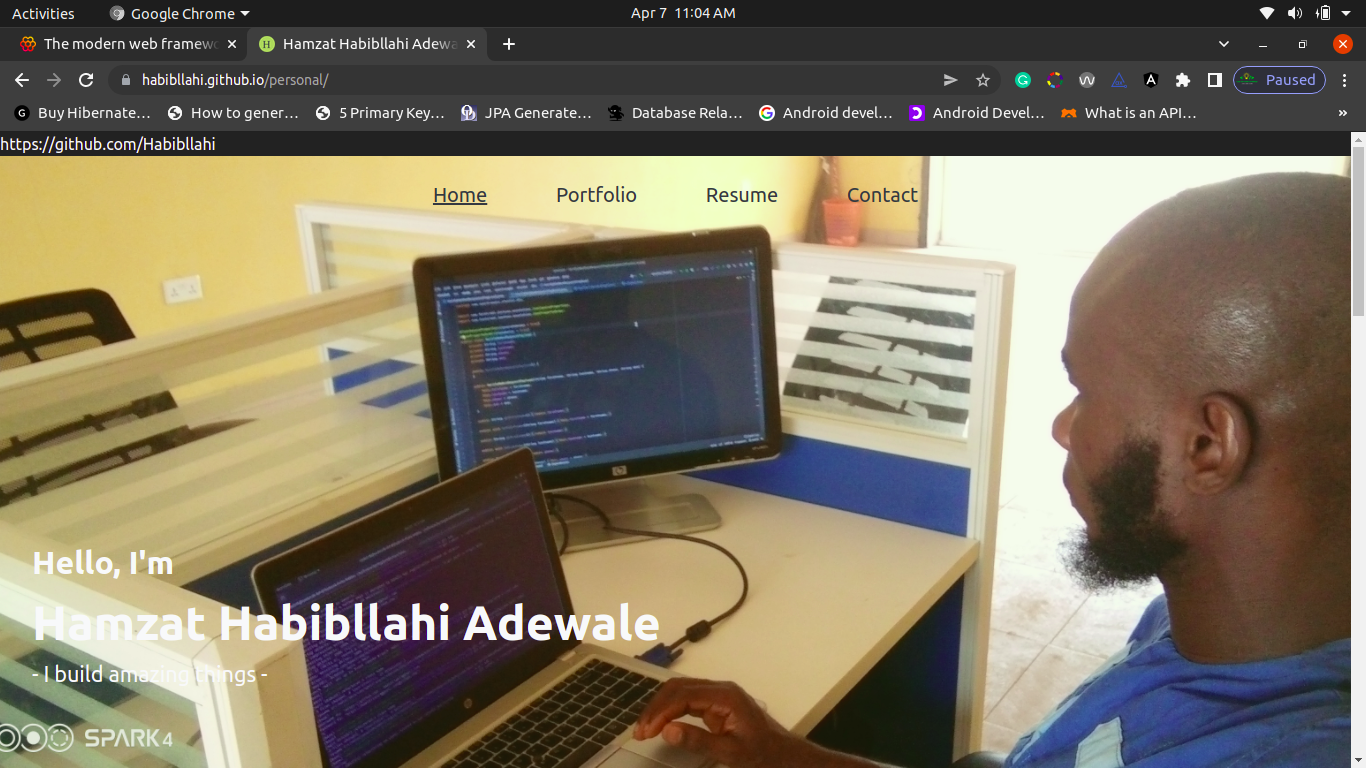 Portfolio Website
Development of my portfolio site using Vanilla HTML5, CSS3 and JavaScript. The problem solved is to create digital portfolio that can easily be presented to anyone interested to know more about my career. Its a static website hosted on github.io and developed with no framework or library. Just in a pure vanilla way.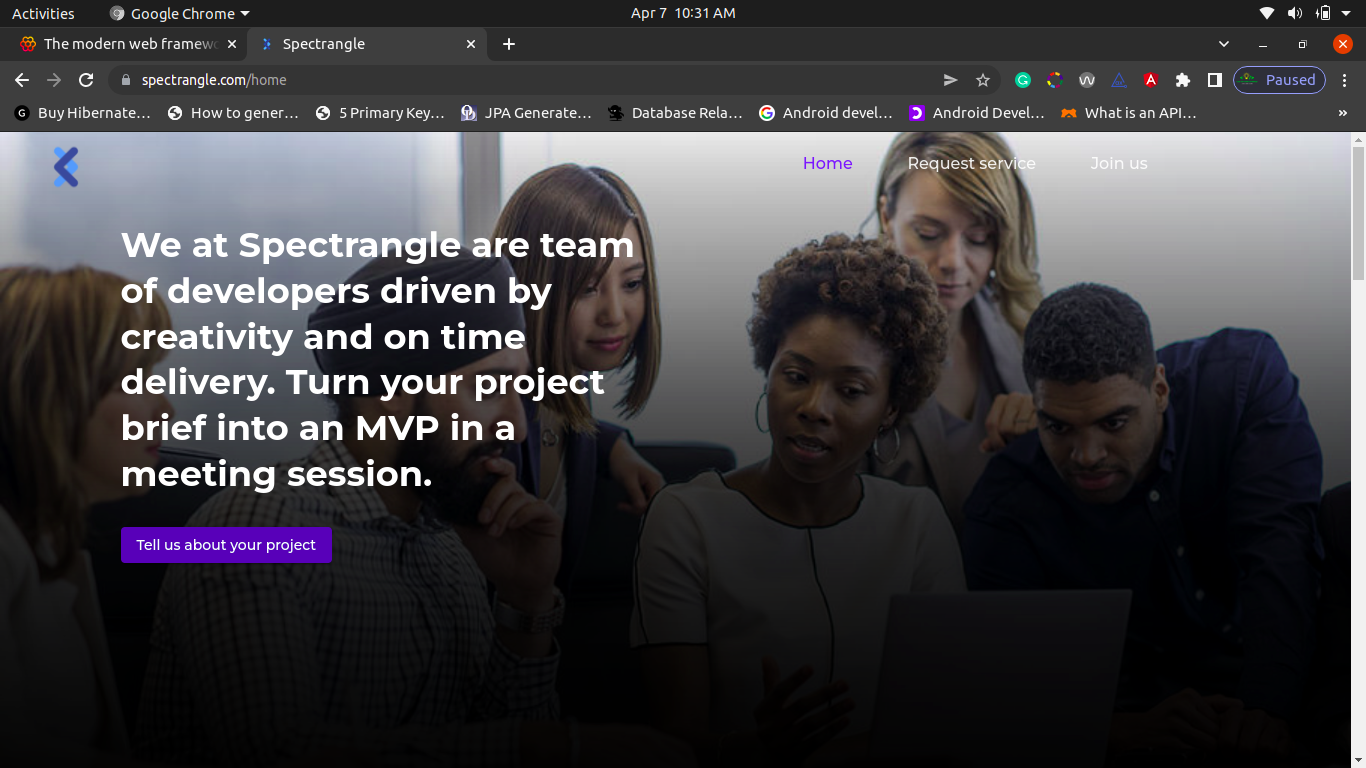 Spectrangle Website
Development of my Spectrangle Technologies website using Angular and Typescript. The website is an implementation of there UI/UX design and its a SPA with Angular Universal implementation for SSR.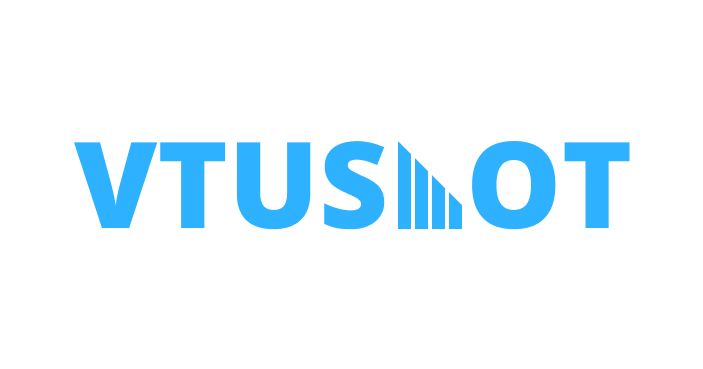 VTU SLOT
VTU slot is a project I entirely work on with Spectrangle technologies. This project is built using Spring/Java stack. Its uses Monolythic architecture and connects with third party services such as VerifyMe (for KYC validation)and Providus bank (For Wallet funding and management), Twillo (for management of app communication with client via SMS and Call). The project provideds a Peer2Peer solution for trading network airtime and Data. This project is hosted on Heroku Platform As Service.

Project Cipmas (REST service)
Development of backend service for a project called CIPMAS. The problem solved is to provide On-The-Go generation of project quotation for client in PDF format. The client side is intended to be an Android App.
Project Cipmas (Android Client)
Development of Android client app called Cipmas. This app is the client side of the above stated Cipmas project: A project related to generation of quotation in PDF format and on the go.

Project MMS (RESTfu web serice)
Development of RESTful web service for minigrid management. The project named "MMS" is developed to solve persistent challenges of monitoring and management of data in to database. MMS is developed using Java, Spring framework, Hibernate, Jackson, lombok, MySQL RDBMS, e.t.c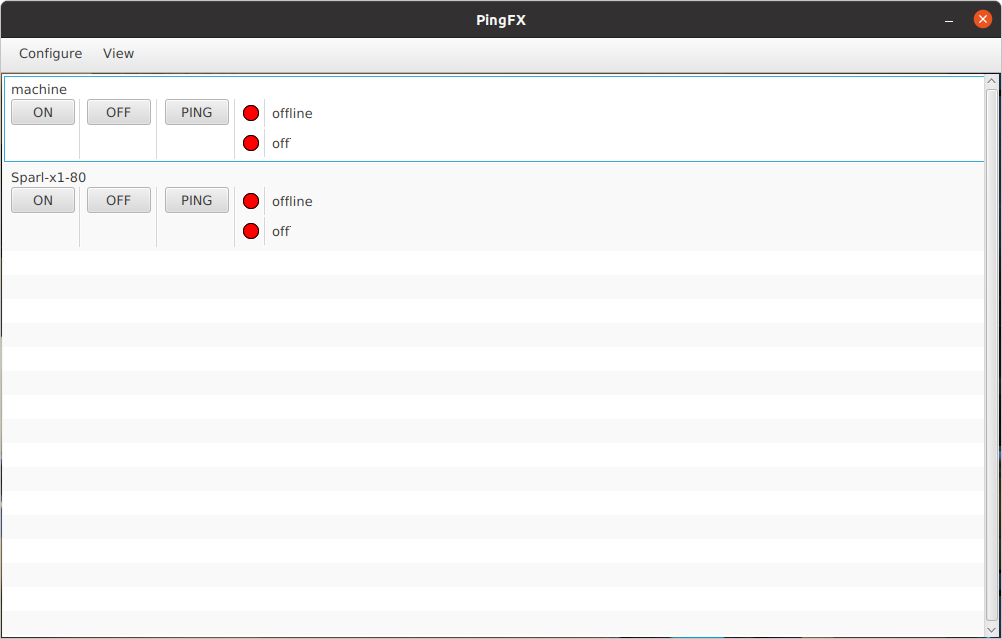 PingFX (JavaFX Desktop Application)
Development of production grade JavaFX desktop application for wireless control of registered electrical endpoints. This project was done for HIC MikroLAB : An embedded engineering company that specialized in IoT solutions for home automation. The problem solved is to allow an Hotel Manager to control Hotel rooms electrical endpoints (e.g TV socket, AC sockets, Gadget sockets) while on premises and wireless. Each endpoint has a custom IP address that must be registered and added to this application.